One-Stop Shop
for Music Licensing
Discover the Power of Music Licensing with DJ Patsan's Beatstore! Attention, video content creators! Prepare to be captivated by the mesmerizing sounds of this world-class DJ's handcrafted, 100% original songs, perfect for commercial use. Step into a world where passion and authenticity collide, as DJ Patsan brings forth an extraordinary blend of genres, infused with electrifying beats.
Music licensing is a business practice by which a copyright holder (the music producer) grants the right to use his copyrighted work (the beat) publicly. Types of licensing contracts include: A flat fee for a defined period of usage and Royalty payments determined by the number of copies of the work sold or the total revenues acquired as a result of its distribution Let's define what a license is: an agreement between the composer or library acting as the composer's publisher, and the person or entity who want to use the song.
Unleash the magic of strong scenes revolving around authentic individuals, as DJ Patsan's music breathes life into your projects. Indulge in the captivating melodies of DJ Patsan's extensive, non-exclusive or exclusive music catalogue, ideal for licensing, promotional advertising, and TV syncing. Rest assured, all of DJ Patsan's music is registered with P.R.O, ready to elevate your creations to new heights.
Immerse yourself in the world of DJ Patsan's albums, available for purchase on the Beatstore tab. With a basic license starting at just $29, experience the sheer joy of doing what you love with passion and originality, while adding a touch of DJ Patsan's brilliance to your art. It's time to take your videos to the next level – join the DJ Patsan movement and make your artistic vision come alive!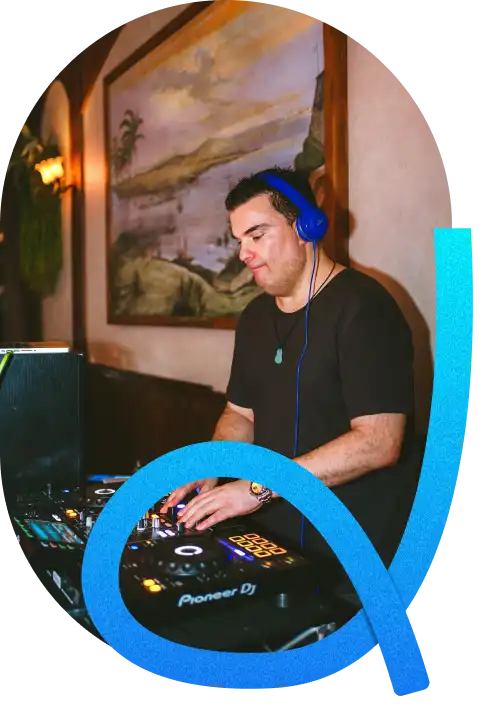 Experience the Power
of Music Licensing
Uncover DJ Patsan BeatStore treasures: Albums, snippets, Singles, EPs—endless musical possibilities await. Dive into a world of captivating sounds and curated experiences, creating your own sonic journey with exclusive Music Licensing.
Choose a Plan that
fits your requirements.
Unleash your creativity with DJ Patsan's mesmerizing beats. Elevate your videos with handcrafted, licensable music that brings scenes to life. Explore, create, and ignite your artistry – join the DJ Patsan Music Licensing movement today!
Basic Mp3 High Quality Snippets
License
Standard Full Songs
License
Standard WAV Snippets
License
Choose a Plan
for Exclusive Snippets
DJ Patsan BeatStore presents Music Licensing for a collection of exclusive music snippets, providing a tantalizing glimpse into the world of captivating melodies and infectious rhythms.​
Stay updated on DJ Patsan's latest releases