Introducing Thailand's
Top DJ Artists
Step into the vibrant world of Thailand's top DJ artists, brought to you by DJ Patsan and PDMS Records Entertainment. With an impressive talent pool and a stellar resume featuring renowned venues like Intercontinental and A-Loft Bangkok, our DJs are ready to ignite any event with their exceptional skills.
No matter the genre they specialize in, one thing remains constant: our DJs are dedicated to providing an unforgettable experience for the crowd. From pulsating beats to melodic harmonies, they know how to read the room and create an electrifying atmosphere that will have everyone on their feet.
Whether you're seeking the infectious energy of EDM, the smooth vibes of house music, or the soulful rhythms of hip-hop, our top DJ artists have mastered their craft to perfection. Their passion for music is contagious, and their ability to curate seamless sets is unmatched.
With a reputation for delivering the best time, our top DJ artists will leave a lasting impression on your guests, ensuring a night filled with unforgettable moments and non-stop dancing. So, get ready to experience the extraordinary talents of Thailand's top DJ artists, as they take your event to new heights and create memories that will last a lifetime.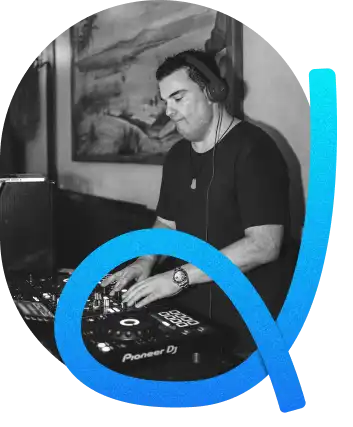 Managing director of PDMS Records Entertainment, DJ Patsan is not only a world-class DJ and entertainer, but also one of the very few artists and DJs in Bangkok that put their heart and soul into producing the funkier side of 
electronic music
. Two decades of experience and thousands of gigs have helped George become one of the most sought after DJs mixing Disco, Funky, and Deep House, among many other genres. He currently has a circuit of high quality DJ's on rotation around some of Bangkok's premiere hotels and bars. He is the one who brought Thailand's Top DJ Artists under the same roof.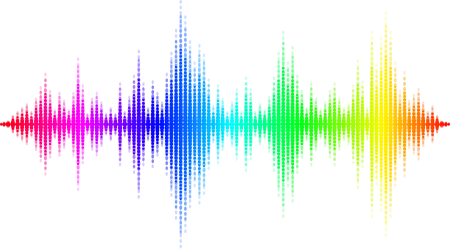 Experience Thailand's top DJ artists from DJ Patsan and PDMS Records Entertainment. With an impressive resume including Intercontinental and A-Loft Bangkok, our skilled DJs are ready to ignite any event.
Voted Thailand's number 1 DJ by Voda Thailand Competition, she's a rising star in the EDM/Hip-Hop scene. With an unmatched ability to read the crowd and adapt her set, she creates an electrifying atmosphere that leaves audiences mesmerized. Get ready to experience her undeniable talent and witness her ascent as a trailblazer in Thai music which made her one of the top DJ artists.
She is a leader in underground music in Bangkok. She is known for her lounge style, easy to listen house music. She has appeared at more top end establishments including Sofitel Silom, Millennium Hilton, Le Meridian, Six Sense Hua-Hin, Intercontinental, A-Loft Bangkok & more. Whatever the genre she is playing, one thing you can rest assured is that she will give the crowd the best time.
This U.K.-born DJ boasts an impressive resume, effortlessly adapting to any crowd. As the founder of Zereo Music, his passion and dedication shine through every set. With an innate ability to connect with the crowd, he instinctively ensures an immersive experience that transcends expectations. Prepare for an unforgettable experience as he creates a vibrant and immersive musical journey.
Hailing from the U.K. and with several years of experience behind the decks, He is a true veteran in the underground clubbing scene. He fell in love with vinyl records at the age of 10 and never stopped spinning since then. He has performed at famous clubs in Soho District in London. He is one of the top DJ artists in that area.
She is a Japanese DJ from Yokohama who grew up with world music and fell in love with electronic music & culture. She is versatile in genres from Soul, Funk, Disco, Latin, & House music. From a young age, her passion for music and love for DJing has made her into one of the top dj artists in Bangkok.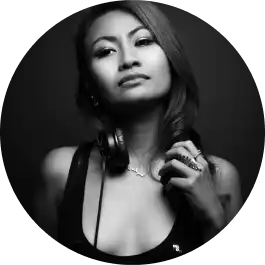 She was born and raised in Bangkok and has always had a creative side to her. She was interested in art at a young age and also fashion later in life. Discovering house & techno through friends, mK became very curious about the music, DJing, and also the local scene in Bangkok. She currently plays several rooftop bars around the city.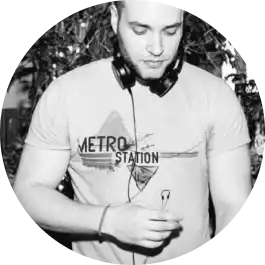 With a passion for soulful grooves, this Portuguese DJ has been rocking the ibiza bar scene and the Bangkok nightlife for the past 4 years. He has showcased his skills at some of the most exclusive venues in Bangkok, such as Lebua, Octave, and Ambar. He knows how to read the crowd and adapt to any situation which made him one of the top dj artists in Bangkok, Thailand.
She is one of Bangkok's sexiest DJs hailing from the north of Thailand. Her skills made her famous as he has the ability to move the crowd with her energetic music and beautiful smile. She has performed at various clubs and events across Thailand and abroad, earning rave reviews from fans and critics alike. She is known for her versatile style, ranging from EDM to hip hop to pop.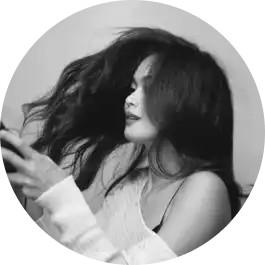 Meet Thailand's talented and elegant multi-genre DJ, who seamlessly blends House, Disco, Nu-Disco, RnB, and Hip Hop tunes, delivering feel-good beats that will make you groove with excitement. Prepare to be captivated by her exceptional skills as she takes you on a musical journey filled with infectious rhythms and irresistible vibes. Get ready to dance to the irresistible beats.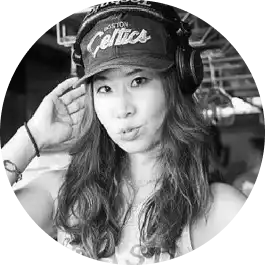 Originating from Yokohama City, Japan, this versatile DJ discovered her love for electronic music and culture through a diverse range of world genres. With a passion for Soul, Funk, Disco, Latin, and House Music, she has emerged as one of Bangkok's Top DJ Artists, captivating audiences with her exceptional skills and contributions to the music scene.
Immerse yourself in the soulful sounds of Disco House and Lounge Groove with our talented DIVA DJ based in Bangkok, renowned for her captivating performances in the House & Breaks genre. Experience electrifying sets at esteemed venues such as Sofitel Silom [V9] and Millennium Hilton (360 Roof Top), among others from one of the Top DJ Artists like her.
A U.K DJ  since 1994 now playing energetic vocal house with capturing piano synths . He has played in high-end clubs in Uk and currently has the No.1 radio show on Mixcloud. For more info contact us.
Introducing our one of the top DJ artists, a talented professional DJ from Thailand! At just 26 years old, she already boasts an extensive experience on the vibrant Bangkok DJ club scene. Having performed at renowned venues such as Kick Club and Pirate Arena in Thonglor, she brings a fresh and dynamic energy to every set. Prepare to be captivated by her exceptional skills and infectious beats.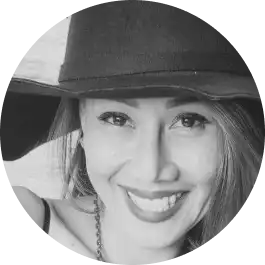 A skilled and experienced DJ with over a decade of experience in Bangkok, known for performing at prestigious venues including Lebua Tower, Brewski (Radisson Blue), Bed Supperclub, and Spectrum. With a penchant for deeper electronic sounds, this class act is sure to leave you captivated.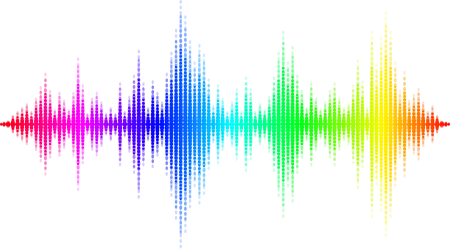 Experience the remarkable versatility and skill of our Live Artists as they collaborate with diverse musicians, showcasing captivating performances from duos to full bands.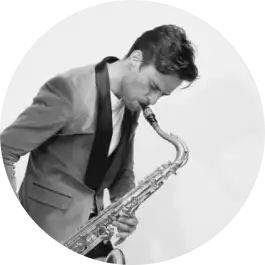 He is one of the most acclaimed saxophone players in Spain, and he has moved to Bangkok to pursue his musical career. He collaborates with talented musicians from Thailand and other countries at the most exciting pool parties and nightclubs in Thailand, where he showcases his skills and passion for saxophone music.
Benz is a talented saxophone player who has been rocking the Bangkok music scene for more than a decade. He has collaborated with various live artists, from duos and trios to full bands, and showcased his versatility and skill. Lately, he has discovered a new passion for playing along with DJs at the city's rooftop and lounge bars, creating a unique fusion of sounds.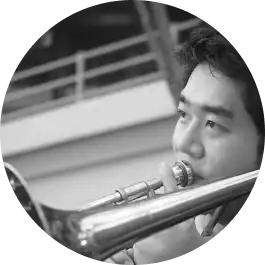 With a musical journey that began at the age of five, he has honed his talent on woodwind instruments and pursued a degree in jazz music from SWU University. His unwavering passion for music has led him to perform alongside renowned Thai artists and curate mesmerizing DJ sets for upscale lounge and rooftop bars.
Prepare to be mesmerized by the electrifying mastery of percussion as our live artist takes the stage. With a captivating presence and a contagious smile, he effortlessly enthralls audiences with his breathtaking live percussive performances, igniting the senses and uplifting spirits.
Discover the perfect DJ tailored to your unique taste and budget, and elevate your event in Thailand with an unforgettable musical experience. Hire your ideal DJ now and make your event an extraordinary celebration.