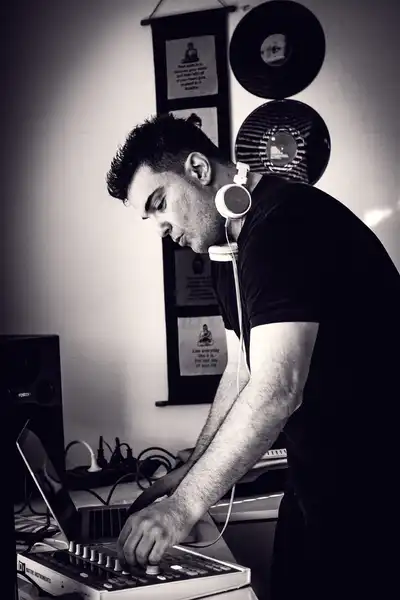 PDMS Records Entertainment. If you're searching for DJ bookings in Asia, specifically in Thailand and Bangkok, then look no further. Our agency offers a wide range of talented DJs available for hire for various events, such as private parties, nightclub parties, and corporate functions. We are skilled at bringing the beats and keeping the dance floor grooving.
To book a DJ in Thailand or Bangkok, all you need to do is reach out to us and provide us with the details of your event. From there, we will recommend the best performer for your specific needs and ensure a seamless booking process.
Overview of the services offered by the DJ Service
As a DJ agency in Thailand, we have a vast network of experienced performers who specialise in different genres of music, including EDM, house, hip-hop, and more. You can trust us to provide you with the perfect DJ who will set the right vibe for your event.
Our goal is to offer the best service and ensure customer satisfaction when it comes to DJ bookings. Our performers aren't just skilled at mixing tracks; they also know how to read the crowd and create an unforgettable experience. We understand that the right music can make or break an event, and that's why we take the time to curate the perfect playlist for your occasion.
Benefits of hiring a DJ Service for an event
Whether you're hosting a small private gathering or a large-scale event, our DJs have the expertise to adapt to any setting and create a memorable atmosphere. They will work with you to understand your music preferences and tailor their performance to suit your event's theme and ambiance.
Booking a DJ through our agency offers several benefits. Firstly, you will have access to a diverse pool of talented DJs with years of experience. This means that no matter what type of event you're organizing, we have a DJ who can cater to your musical preferences and keep your guests entertained. Secondly, our booking process is hassle-free and efficient. We understand that planning an event can be stressful, which is why we strive to make the booking process as seamless as possible. Finally, our agency is dedicated to providing exceptional customer service. We value our clients and prioritise their satisfaction, ensuring that each event is a success.
If you're searching for the best performers in Thailand or Bangkok, look no further, and contact our DJ agency today. We are confident that we can help you create the perfect playlist and set the right atmosphere for your event. Let us take care of the music while you focus on enjoying the party.
Are you ready to turn up your event with one of the best DJ services in Thailand, Pdms Records? Pdms Records is a professional DJ service that provides music to special events such as weddings, corporate events, birthday parties, and other celebrations. They specialize in music from all genres and decades, making them a great choice for any type of event.
Pdms Records is dedicated to making your event unforgettable. Ensuring that they bring the best music for your event. They can accommodate any size and type of event, making them a great choice for any occasion. Furthermore, they work with you every step of the way to ensure that your event is exactly as you envisioned it.
Pdms Records have an extensive library of music from all genres and decades, ensuring that they can provide the perfect music for your event. They can also customize a playlist to match the theme of your celebration. The DJs are also more than happy to take requests from your guests, ensuring that everyone is satisfied with the music.
Pdms Records also offers lighting and sound services to turn up your event even more. Their lighting packages can be customized to fit your event and can range from subtle lighting to a full-blown light show. They also offer sound systems that will ensure that everyone can hear the music.
Examples of events that the DJ Service has hosted
When you choose Pdms Records for your event, you can rest assured that you will have an unforgettable experience. Their experienced DJs and top-notch audio-visual services will make sure that your event is one to remember. So book your event with Pdms Records today and let them turn up your event into an unforgettable experience their experience and examples of events they have hosted are Porsche, Marriot Hotels, Radison Blue & Samsung.